Happy birthday and Sesame Street
Good morning MKE fam. Shout out to all my Marines!  Happy birthday to you!  You guys and dolls are awesome I hope today is the best.  For the rest of us, happy Sesame Street day. I don't know about you but growing up,  Big Bird was my guy.  I loved Zoe too but I thought she was fabulous.
For those of you who don't know. November is a month we fellow Americans in the USA dedicated to our veterans.  I am actually curious to find out from my African, European, Australian, Mexican, Canadian, Antarctic, Asia Minor and tropical/island nations do you all do the same thing for your veterans?  Let me know in the comments.
Movember and My DMP
This month is also Movember a movement dedicated to raising awareness on men's health issues such as testicular/pancreatic cancer, men's mental health,  and suicide prevention. There are a few ways to get involved and help.  One of the main ways is to grow a mustache(hence the name Mo-vember…ya get it?)   I refuse to grow a mustache so I am "Moving for Movember" and taking the 60-mile challenge during the month of November.  You can run, walk, swim or just …move.  So far…I am at 2 miles.  Just 58 more to go.  Am I am intimidated? Nope.  Here is why.  The 60 is significant because in the United States alone  60 men per hour are gone due to suicide. Well like Iyana fix my life says:
For more info, you can go to http://www.us.movember.com.  I am actually on my way to compete in a Cross Fit Food Drive Event dedicated to our veterans.  Members and non-members alike can compete but the entrance fee is 3 non perishable food items. The Hero WOD(Workout of The Day)  is a team workout.  My uncle Rob served in the US Navy so I'll be wearing blue camo in his honor. I'll let you all know how I did.  This is the workout I am doing and surprisingly I am not scared at all.
Now I have to be honest with you.  16 year old me would have probably either laughed at you or ran away if you told her she would eventually become an athlete, enjoy CrossFit and all things fitness.  I had been out for a week which surprisingly, I bounced back faster than I thought.  I was so sore this week but I recovered. One of my PPNs on my Definite Major Purpose(DMP) is True Health. When I was younger the Lord told me my mission on this planted and alot of it is attached to True Health.  I associate red with that ideal.  What is crazy is it is manifesting in a large way in my life. Daily!  I have only been doing XFit for almost 3 weeks and my body is adapting quickly. Part of my DMP was to be a motivational speaker that empowered others about their health.  Well that my friends is manifesting too.  It's crazy how it is only 7 weeks and things are popping.  Each month I become more confident and physically, I am transforming.  Today starts my 139 nutritional challenge of NO BREAD/LOW SUGAR challenge.
For 139 days I'll eat no bread, fried foods, high sugary foods, and fruits.  Sugar causes
inflammation and speeds up the aging process by crystalizing your collagen(what helps you look youthful).  You are welcome to do it with me and let me know how you are doing.  The cut-off date is the day before my birthday, March 28, 2019. Here is what is crazy about my life as a fitness professional.  In college and in high school I was little-miss-art.  Yes to this day I still make jewelry.  I drew all the time, I sang, I did musical theater. Out of nowhere (my mom recalls it) I just dove deep into fitness.  I became a fitness instructor and personal trainer.  I began preventative health wellness coaching and fitness class design. This all came out of thin air right? Right? Wrong.
I found out later in my life that my dad was an amazing man and athlete in his own right(The last time I saw my father was at 1 year old).  He could do a verticle leap– with no prep just leap— on a 10 ft stage.  I received the inheritance of romance with fitness & wellness from him and my grandmother.  His nickname was Freight Train because he was solid muscle. Now I am not lean like my dad, but I am strong like my dad. This month he passed away and now that I know the truth about what happened, I made a quality decision in my heart that I will no longer grieve for him.  I spent my ENTIRE  life grieving for the presence of my father(He died Nov 4) and now I choose to give life and live life in his honor.  I will enjoy my life until my race is finished. Do you know how much trouble I'd be with my dad if I came too early with my course unfinished? Let's just say it be a problem. Can I be honest with you all?  It still hurts.  They say the pain never really dies but it's not a burden on my heart anymore. I cried for the first time over him on the 4th.  I mean really cried. I mean eyes look like maraschino cherries-head throbbing-nose looking like the Swanny River crying. I could not sleep. However, after it was over, I made that quality decision and now here I am.
Is the Heifer dead yet?  I need to know.
Now for those of you new to my blog, I am from Houston, Texas, USA.  That would make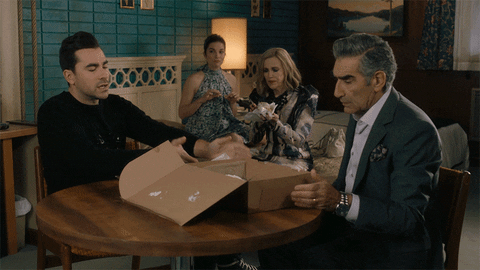 me a Southerner.  In my region, we use a word called heifer which literally is a non-fertile cow. When we call somebody a heifer it is about two steps below the b-word.  Well, honey child I refer to my old blueprint lovingly as "the Heifer".  Week 7 felt like Ms. Thing was trying to resurrect from the dead.  It was so challenging.  I had to restart the mental diet every day and every hour. Who would have thought being an opinionated woman would work against you? Seriously, I felt like I was mentally slapping my wrist, especially when I am driving….Girl! Then I was still tired physically because of my demanding day but I will say progress is made.  I am a lot faster catching negative thoughts. I have to be honest when I tell you I don't love myself sometimes but through the process and the exercises we are doing, I am learning to.  I trust the process and I tell you why through this clip:
You are welcome to watch the whole clip but what is powerful is the first 54 seconds.  In this movie, Maid in Manhattan, our heroine catches the heart of a rico suave guy running for office in her state.  He doesn't know she is a maid and he invites her to a gala and decides not to go.  Her friends intervene and a snap-out-of-it moment with her. Her friends in the clip tell her something powerful.
"It's not what YOU GOT its who YOU KNOW and what they got. You got it?"
This is called the law INCREASE or DECREASE by association. Meaning who you spend time with(business, family, friendships) will increase OR decrease your status, your wealth, skills, motivations etc. ***I'll wait to let that sink in***
That's why the bible says that the if you hang out with a wise man/woman you will receive THEIR  reward but the friend of a fool will be destroyed.  Harsh much? No that is real life.  Let me ask you something:  Do athletes, singers, musicians train with people with lower or higher skills than them? Higher right?  Why? They increase their level by learning the habits, thought patterns, perspectives…you get my point.  That is why we are all here. We are spending massive amounts of time with Hannel, Og, Mark J and the team in an effort to increase ourselves in a beautiful way.
As always I look forward to hearing from you my family.  Wish me luck today and let me know if you do the nutrition challenge or the Movember challenge.
XOXO,
Victoria